Share feedback
Thanks for sharing your feedback!
Once you know what you want to say, there are a few different ways to get your message into Squigl!


If you are building a video from scratch, the first step in Squigl begins with your script.
Your script is the foundation of your video. All of the images used by Squigl are pulled from the key ideas (which we call "keywords") in the message.
CAUTION:
The script step is the only part of the video workflow that you cannot re-do later on. So be sure you have your script exactly how you want it before you move forward.
There are four ways to create your script:
---
Dictate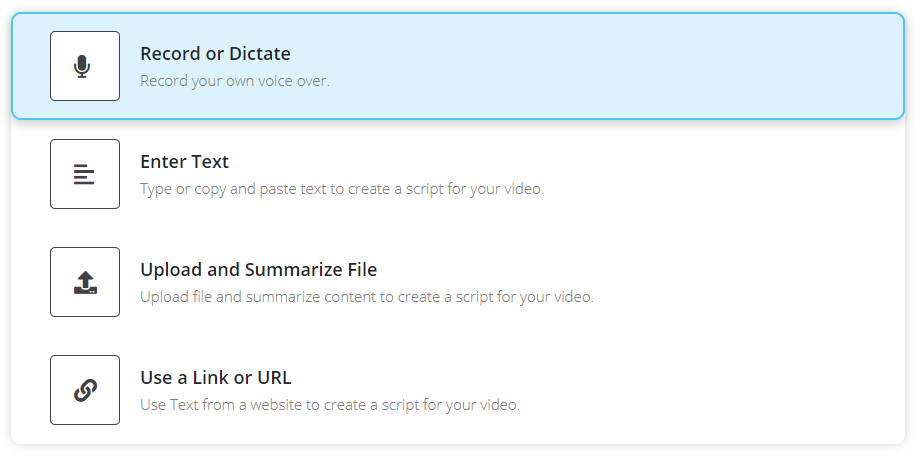 Using your computer microphone, you can speak your message directly into Squigl. The app will use speech-to-text software to transcribe your message. You can save time by using this recording as your video voice over in Step 2.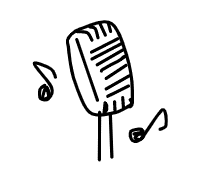 ---
Type Script
Copy and paste you text directly into the app from another word processing application. Or, type your message directly into the text field.
NOTE:
150 characters is the minimum character count; approximately 30 - 40 words.
---
Upload a File
Have a file that already contains everything you want to say? Upload it directly into Squigl. The following file types are accepted .docx (Word, Google Docs), .pdf, or .txt.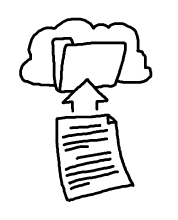 ---
Get Text from a Website
Have a website you already want to capture text from? Provide the URL and Squigl will create a summarized version of the content to use as a script.
If you use this option, you can always edit the text before moving to the next step.
---
Was this article helpful?
---
What's Next