Share feedback
Thanks for sharing your feedback!
See example glyphs, definition of a glyph, and how to make glyphs using Squigl.
What is a Glyph?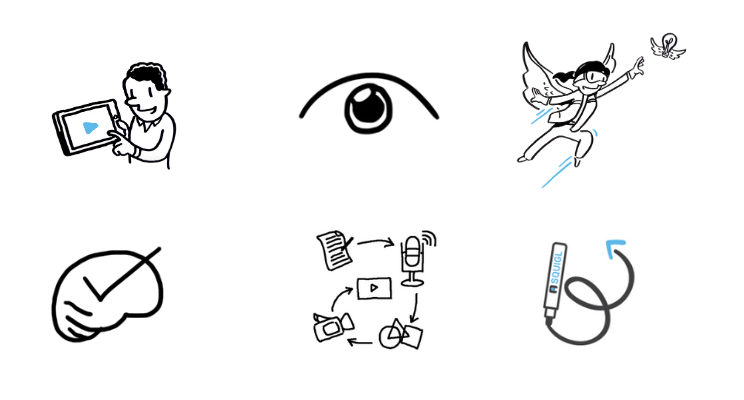 Glyphs can be used to share an idea with your audience, to enhance the script visually, or to expand on existing concepts within the script. They are a building block to help you create with Squigl.
Where do Glyphs come from?
The majority of the glyphs in Squigl are user-generated, meaning they were drawn and contributed by members of our community. This is why you may notice a wide range of quality and artistic style in the glyph library.
Our creative services staff can also create glyphs for you!
Why do Glyphs look the way they do?
Glyphs must be inherently simple and easy to understand. Simplicity is how language is developed and meanings are shared. Squigl users create in this genre because it has a higher impact than alternatives and is more universal, inclusive, and effective.
There is higher impact and the content can become a story. This is how it's users become storytellers, and in turn those storytellers become more persuasive, effective, and trustworthy in their communications compared to benchmark alternatives.
Can I make a Glyph?
Yes please! We have hundreds of thousands of user-generated glyphs - all because of users like you! Squiglers who spend time customizing their glyphs and storyboards end up with the coolest videos and also have the most fun using the platform.
Pro Tip
Our data has shown Squigl projects with glyphs designed for your video perform the best
Here are three techniques for making glyphs: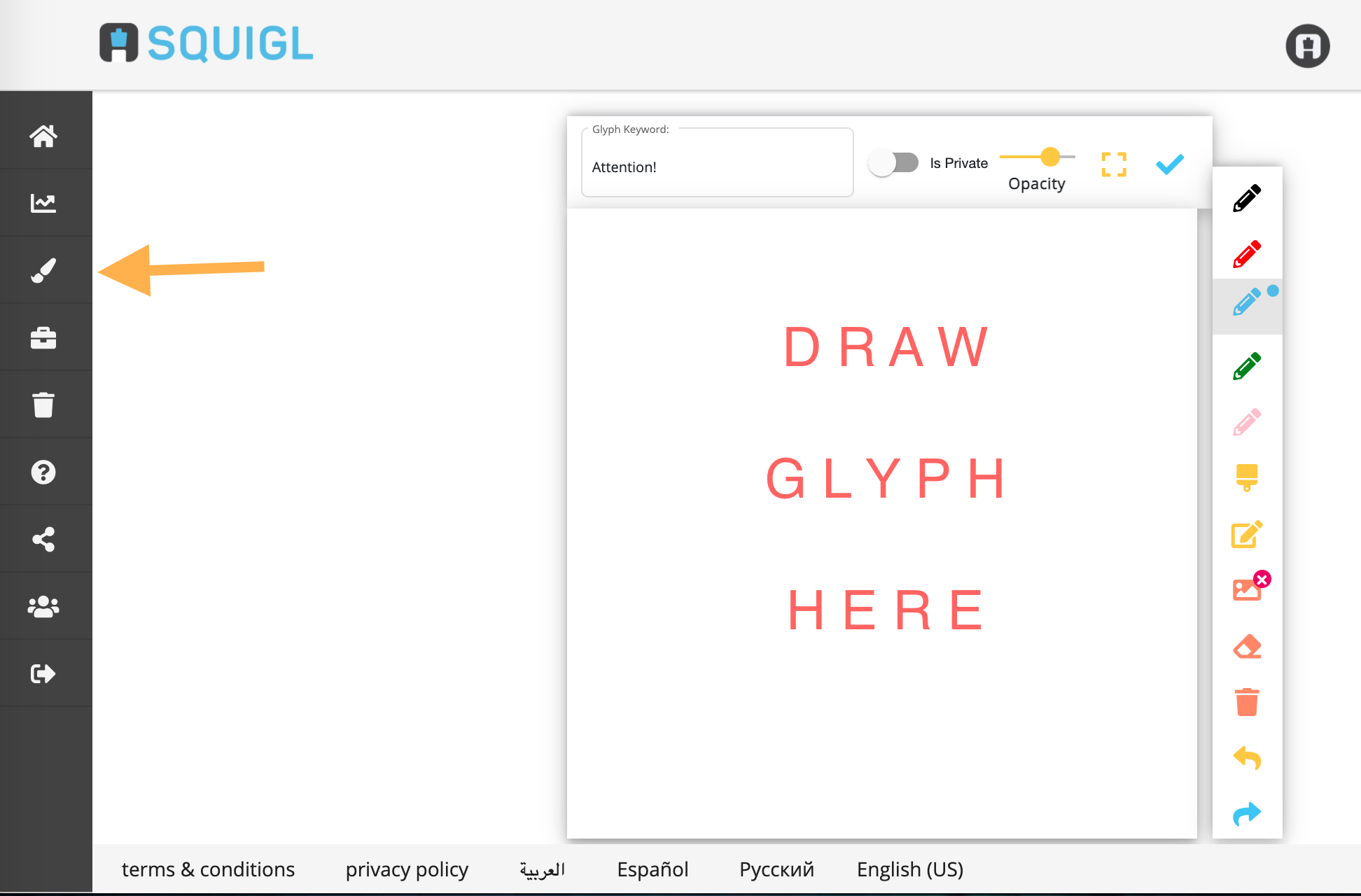 Mouse, touchpad, or trackball. Use your mouse, touchpad, or trackball to draw on the glyph canvas (shown above)
Tablet or touch screen. With or without a stylus. You can use products like iPad or Microsoft Surface for great control.
Graphic Tablets. Like a Wacom Intuos Pro (pictured below) or other similar digital tablet.

Can I remove a Glyph from my library or search results?
Think a glyph should be removed from the library? Giving it a downvote will remove the image from your search results and provides feedback to Squigl that the glyph should be removed.
Are there other styles of Glyph?
Yes! Glyphs which associate to keywords can be many styles of icons. Default glyph style is hand-drawn as shown above. Users are excited to use a variety of style and we welcome suggestion for more.
Here are some common styles we see being uploaded to Squigl every day, and how they can be used: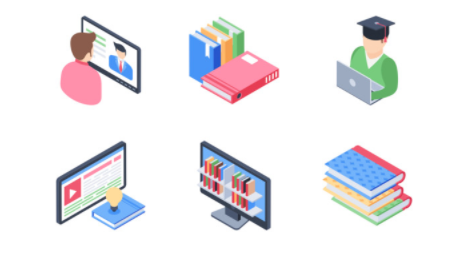 Isometric style icons look sharp and engage the audience appearing modern and relevant.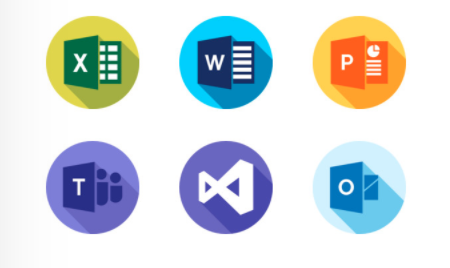 These 'productivity' style icons can be used to easily tell a story about software, technology, and workflows.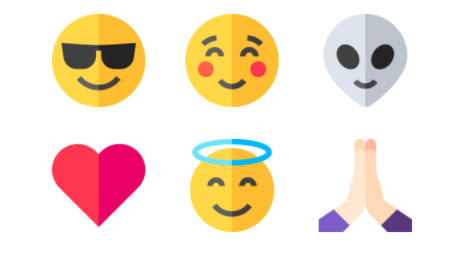 Emojis are always a hit and easy to relate to.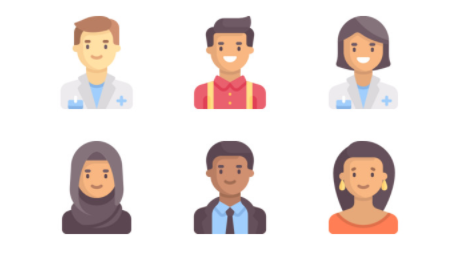 Use the power of human avatars!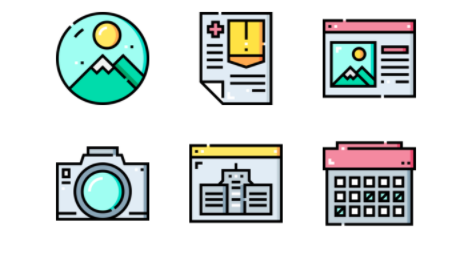 There is no limit to the style, colors, looks, and versatility of glyphs.
These glyphs and more like them can be found in many places including
Once you have found (and properly licensed!) your desired icons, simply upload them to Squigl as glyphs or inline images, and you can begin to unlock more creative potential.
Want to have an image display which is not a part of our library? You can insert images into your video!
---
Was this article helpful?
---
What's Next